Address: 1053 Broadway, Albany, NY 12204 | Phone (518) 650-7996
Hours: Mon-Thurs: 4PM-9PM, Fri: 4PM-10PM, Sat: 12pm-10pm, Sun: 12PM-9PM (kitchen closes 1 hour before close)
Druthers Albany opened in 2015. This second location is housed in a warehouse that was originally constructed in 1901. The sheer size of this location (over 17,000 square feet) allows Druthers to produce enough beer for its restaurant and off-premises sales program.. Since more than a few people have asked, Druthers Albany really is in Albany. Confusion is caused by the fact that zip codes do not follow political boundaries; the north side of Albany and Menands share 12204.
Click here for information about how Druthers is maintaining safety standards during COVID-19.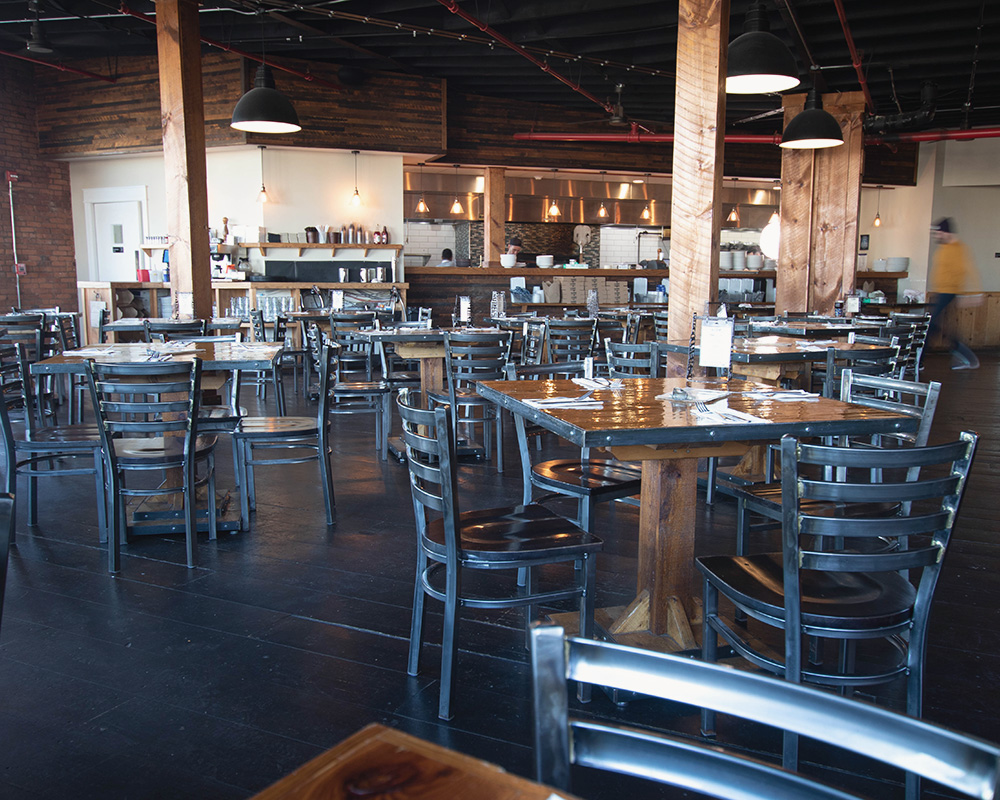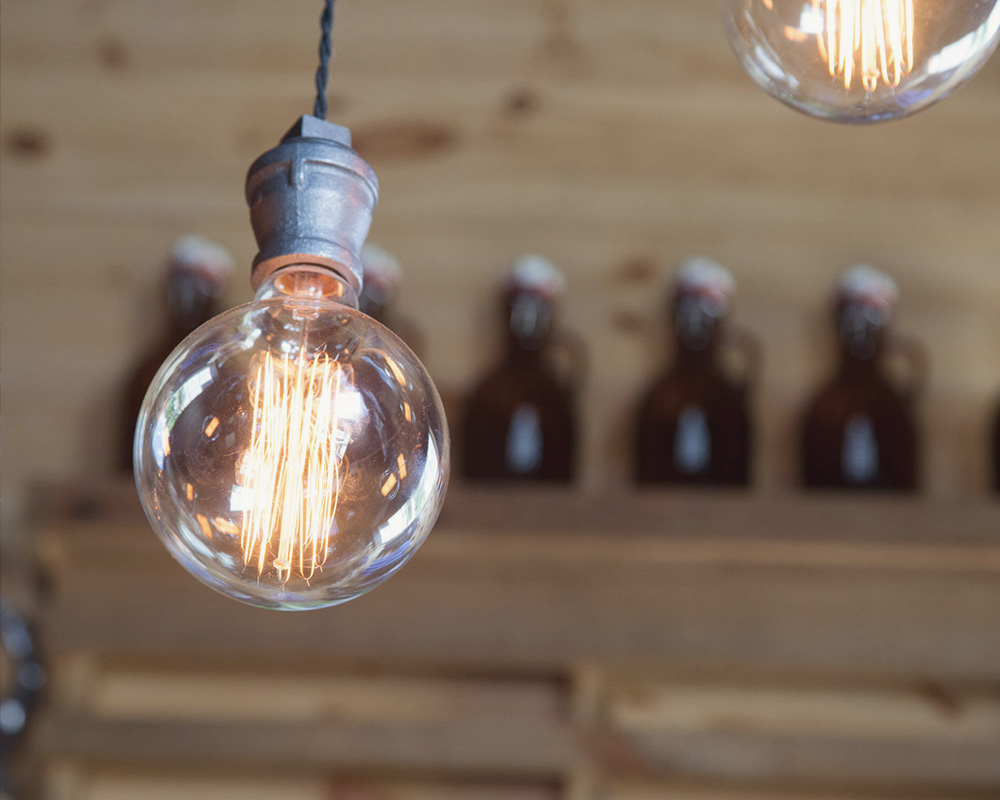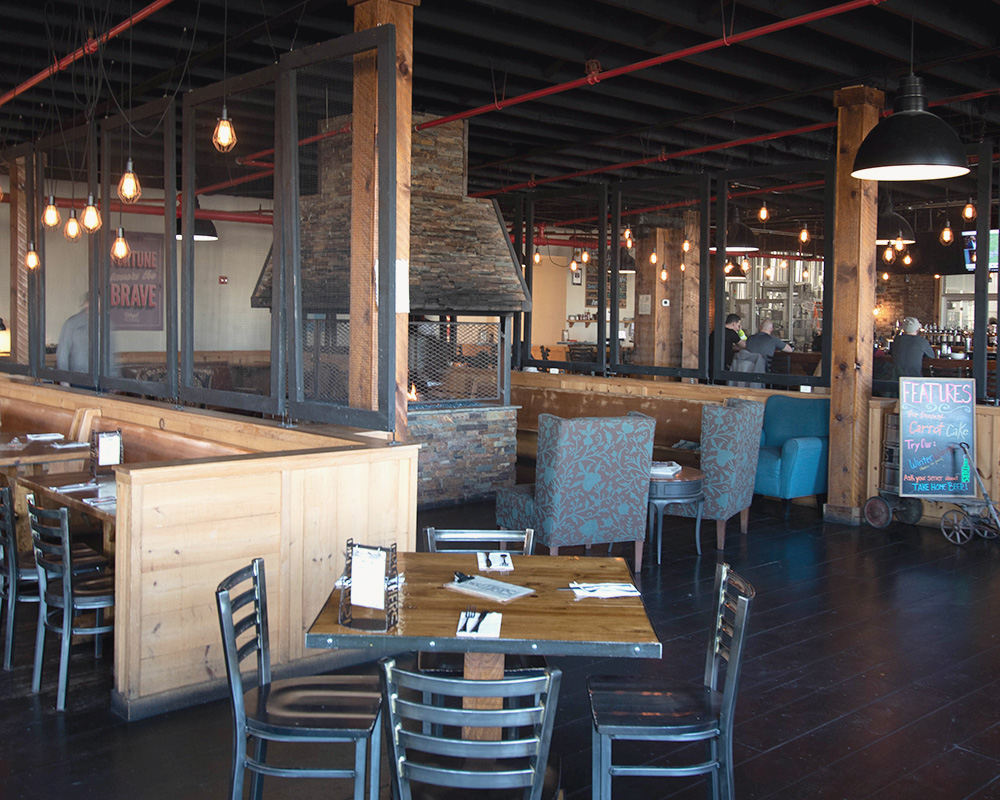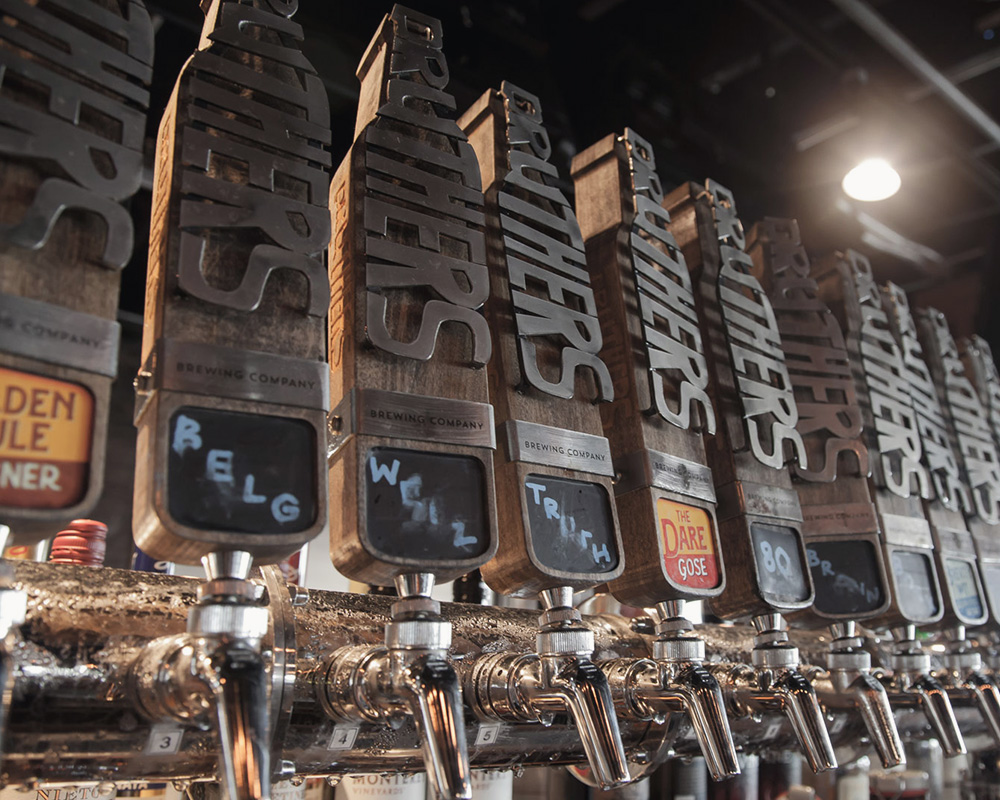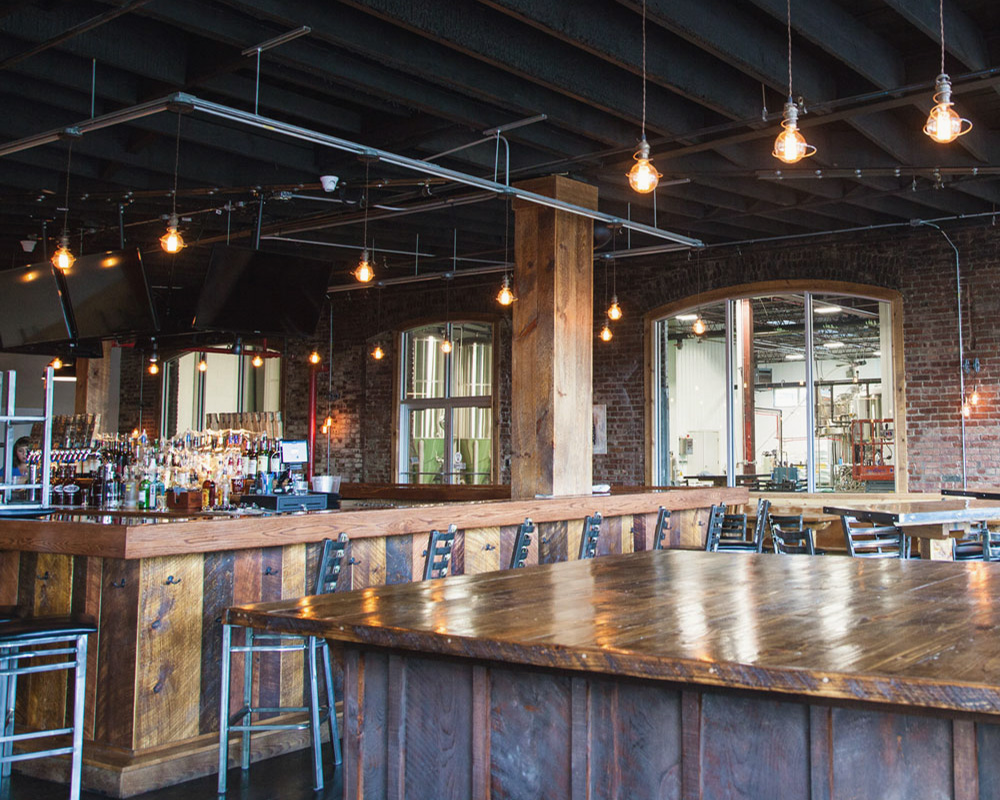 Our hand-crafted menu has a little something for everyone.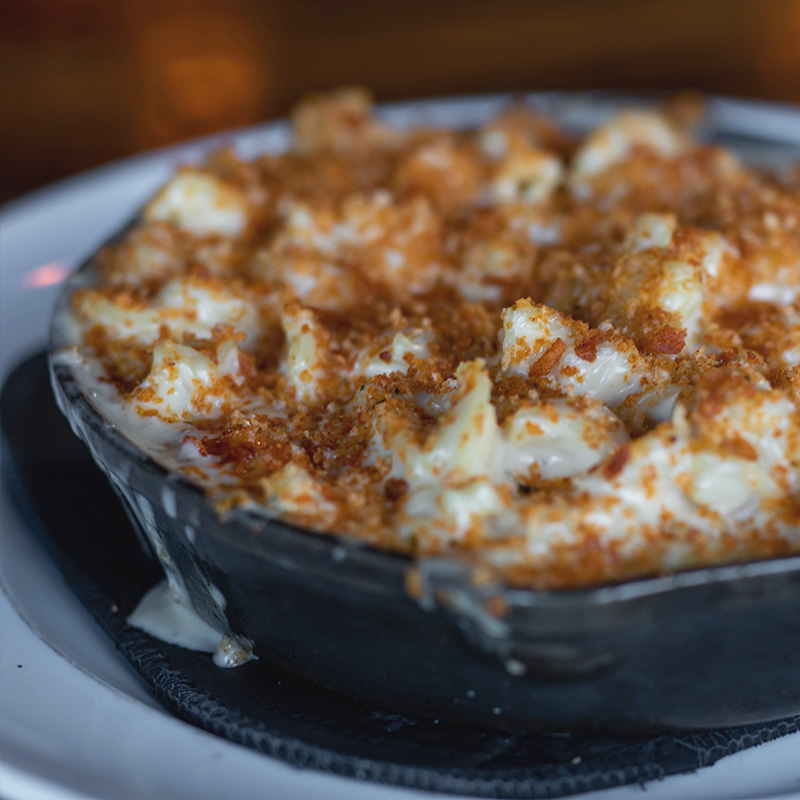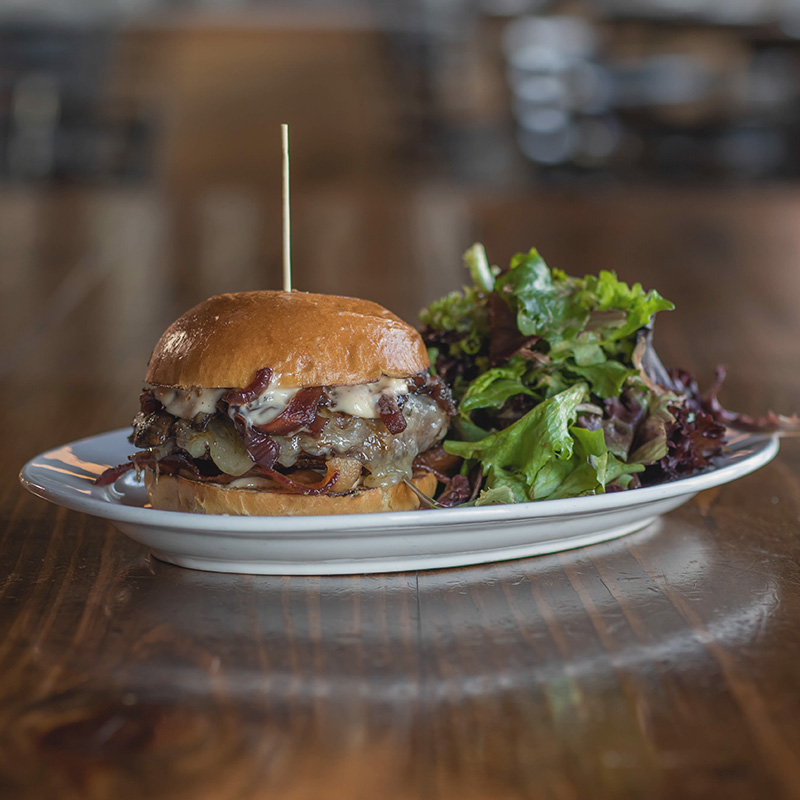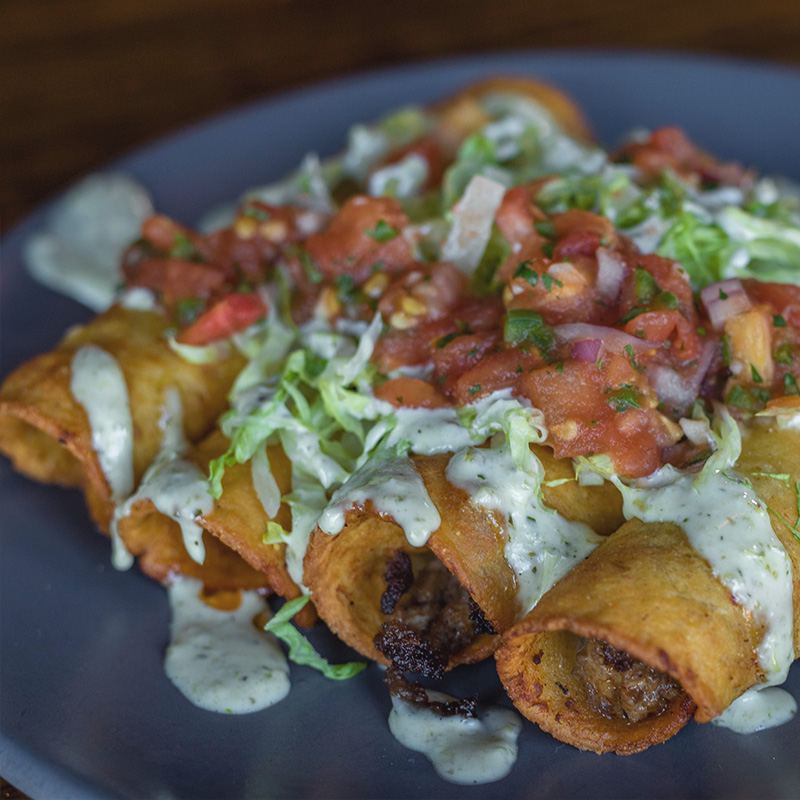 Thai basil, black currants and raspberries combine beautifully to yield a beer with notes of cherry, licorice and earthy mint. Light in body with a semi-dry finish.
alb, scn
Notes:
Fruity, Smokey, Unfiltered, Wheaty
This is a hoppy, American-style India pale ale. Amarillo and Centennial hops are the dominant varieties, with Horizon providing a strong yet smoothly bitter finish. German Vienna and Munich malts are there to provide balance.
alb, sar, scn
Notes:
Fruity, Spiced, Unfiltered, Wheaty
A Belgian-style wheat beer spiced with sweet orange peel and coriander as well as hops. Made with 40% raw wheat, the flavor is light and refreshing.
Notes:
Hoppy, Malty, Roasty
Notes:
Fruity, Hoppy, Malty
A German-style Kolsch, light gold in color with a balance of malt and hops. German pale malts and Crystal hops create a beer that is subtle, not boring.
sar